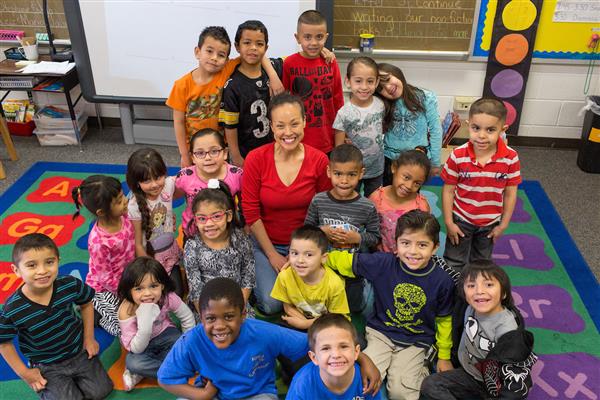 Open Enrollment begins Monday, April 24, and ends Friday, May 12. This is the one time during the year that you can enroll in, waive or make changes to your benefits.

Last year, DPS employees spent an average of $5,000 or more out-of-pocket on their medical benefits. To help our employees take charge of how their health care dollars are spent and choose the best plan for their needs, we're offering resources and supports to help.
Save the date
Annual Benefits and Wellness Fair, April 29: On Saturday, April 29, at Bruce Randolph High School, we're hosting our annual Benefits and Wellness Fair. This is an opportunity to meet representatives from our insurance providers, use the on-site enrollment lab to enroll in benefits, and learn more about our employee discounts, benefits options and wellness opportunities.
Additional support and resources
To help you navigate Open Enrollment, we're also offering the following support and resources:
One-on-one Consultations: Beginning mid-April, you can schedule an in-person (at Emily Grifftith) or over-the-phone appointment with a Benefits Team representative who will assist you with Open Enrollment.
Enrollment Labs: The benefits team will host four enrollment labs during Open Enrollment. During these sessions, employees can meet with benefits team members to ask questions and complete their online enrollment.
Bargaining Unit Meetings: Representatives from the benefits team will present details on open enrollment to each of the bargaining units during upcoming union meetings.
Newsletter updates: We'll provide regular updates in Team DPS Weekly with information and resources about our benefits options. Check your email inbox each Thursday to read the latest news and updates
Updates on The Commons
We will continue adding content here (thecommons.dpsk12.org/openenrollment) through the end of Open Enrollment. This will be the go-to site for resources, including the 2017-18 Benefits Enrollment Guide, Calendar of Events, Plan Selector Tool and much more.

Please check back for more information regarding this year's benefits plans and rates, as well as information on who needs to take action during Open Enrollment.