New - Remote Learning Resources
DPS is committed to Equity, which includes providing high-quality services and programs for English Learners. ELA recognizes that this is a challenging and unprecedented time for the DPS community. In the face of this unique circumstance and its demands, we want to support you and your hard work for our students as much as possible.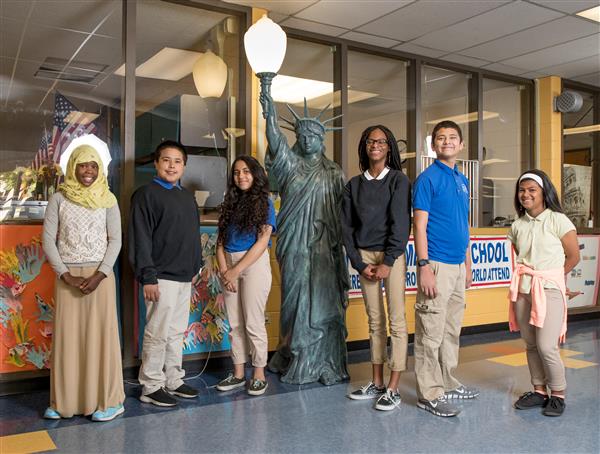 Newcomers are English Learners who are new to the country and identified as having limited or interrupted education, as well as minimal literacy skills in both their native language and English. Newcomer Centers serve these students for one or two semesters to prepare them for participation in an ELA program at their DPS school. Newcomer Centers are located at Place Bridge Academy, Merrill Middle School, DCIS-Montbello, Abraham Lincoln High School and South High School.
CONTACT
---

Department of English Language Acquisition
Emily Griffith Campus
1860 Lincoln St., 10th Floor
Denver, CO 80203
ELA Hotline: 720-423-2040
Fax: 720-423-1577

Bethany Lauber
ELA Newcomer Program Manager
Bethany_Lauber@dpsk12.org

Nicole Carlson Harris
Site Manager
Nicole_CarlsonHarris@dpsk12.org