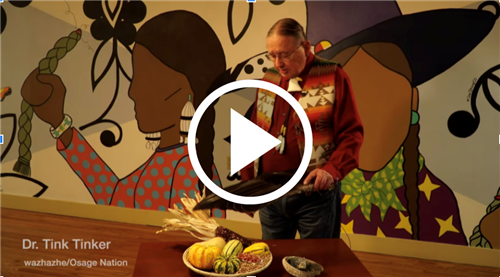 DPS parent and local Native leader, Dr. Tink Tinker, shares how for many American Indian people, every day is Thanksgiving. He is a citizen of the wazhazhe/Osage Nation, and collaborated with DPS Native American Culture and Education to develop the new DPS Land Acknowledgement.
"We're thankful for every step that we take, not just one day a year. In all of our relationships with all people in the universe, including these three sisters -- the corn people, squash people and beans people. We give thanks to them," says Dr. Tinker.
Special thanks to DPS Multicultural Outreach for producing this Thanksgiving message.