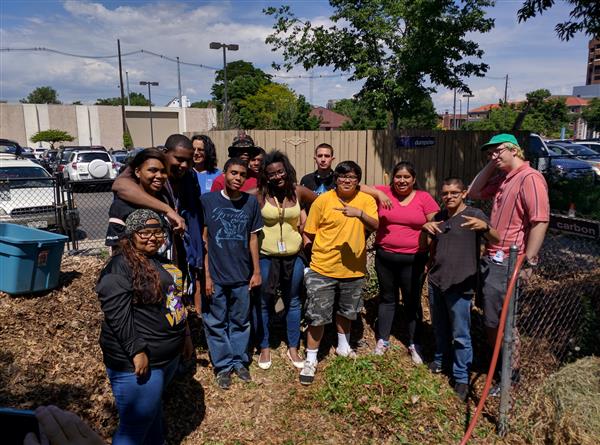 ---

Mission:

The Denver Public Schools Garden of Youth (GOY) program provides paid work experience and extended job skills training to students with disabilities to prepare them for future employment through growing and selling organic produce.

Vision:

Special needs students in Denver Public Schools receive the opportunity to grow their employment and life skills through extended job skills training.

On completion students are prepared for successful and meaningful employment to provide themselves greater opportunities throughout life.

---
Overview of our Program

Garden of Youth provides extended job skills training to students that currently lack the skills to obtain or keep a job but have the potential for successful and meaningful employment. Students that complete the 10-week paid summer program earn Work Experience Study credit and a paycheck and leave with references and a résumé update. Intern evalutions are provided to case managers at the end of the program.

AceConnect works alongside Case Managers to identify ideal student candidates. Students submit their résumé and complete an interview. Accepted interns participate in Job Readiness Training before beginning the program in early June. Each Garden of Youth site is supervised by a DPS Job Coach with 3-4 interns. Interns plant, maintain and harvest organic produce throughout the summer to share at local farmers markets. Each week, interns explore a topic from the basics of gardening to keeping bees, nutrition and food justice.

Application link to apply opens in early spring each year and is shared via the AceConnect EPIC newsletter.

Any student with an IEP is welcome to apply, preference is given to students that lack the skills to obtain meaningful employment on their own. Garden of Youth currently has garden sites at George Washington, John F. Kennedy, Manual, North, South, Thomas Jefferson and West High Schools.