Our Vision: To provide a workplace where our employees are thriving.

Our Mission: To establish a workplace that encourages and supports a healthy lifestyle by integrating health promotion activities, environmental changes, and resources that help enhance the health and well-being of all DPS employees.
Employee Wellness Toolkit:
Our employee wellness program offers a host of resources and programs to help you reach your health and wellness goals. Click below for more information.
Mental Health Awareness:
With Mental Illness Awareness Week and World Mental Health Day upon us, we have included some helpful toolkits below:
Understanding Mental Health:
Mental well-being includes mental health, but goes far beyond treating mental illness. Your mental health can change over time, depending on factors such as your workload, stress, and work-life balance. The first steps to getting help are often the most difficult. Wherever you begin, Kaiser Permanente and Aetna will help get you where you need to be!

To learn more about starting a conversation about mental and emotional health click below:
COVID-19 Toolkit:
The spread of the coronavirus COVID-19 has put organizations and employees on alert. This information can help keep employees informed about the coronavirus, as well as offer guidance on how to remain healthy and deal with the emotional impacts of the outbreak. Keep in mind that your GuidanceResources program is available to you and your employees 24 hours a day, seven days a week to assist with virtually any issue.

Navigating Life at Home
Return to Work Guide
Resiliency Resources
COVID-19 FAQs
Staying Healthy at Work

To view the toolkit, please click here.
Employee Wellness Goals and Objectives:
2021-2022

Offer employee wellness programming and resources based upon the needs and interests of DPS employees and in alignment with district priorities.
Strive to ensure all DPS employee voices are heard and represented in the department's work.
Grow the Wellness Champion Network across the district.
Promote the Employee Assistance Program (EAP) among employees.
Increase utilization of the $200 Well Aware Reward Program.

To view the Employee Wellness Program one-pager, please click here.
Disclaimer:

Gifts starting at $25.01 are taxable to the recipient as supplemental wages and are subject to both income tax and employment taxes.
Staff Wellness Newsletter
---

Subscribe to DPS' monthly Employee Wellness Newsletter here!
Mile High Fitness Monthly Recordings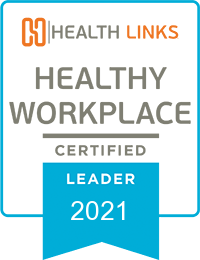 Colorado Quit Line
Whether you are thinking about quitting, are not yet ready to quit, or have already quit, Colorado QuitLine can help you with each step of the way.

Free, Convenient, Safe & Secure

Connect with your personal quitting coach today. Call 1-800-QUIT-NOW or Enroll today.