Team DPS is made up of more than 15,000 educators who work directly or indirectly with our schools to educate our students and prepare them for college and career. Led by our superintendent, Tom Boasberg, and our Senior Leadership Team and Board of Education, we all strive to achieve our common vision: Every Child Succeeds.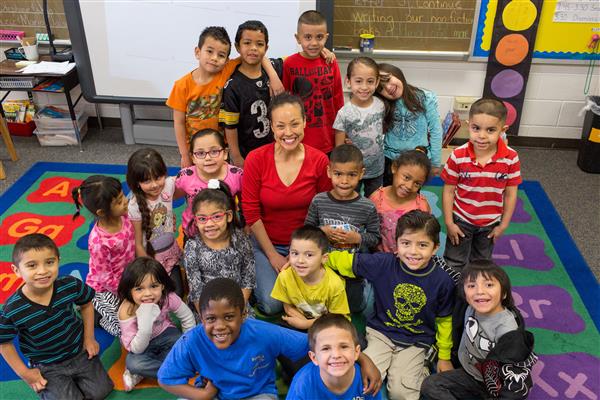 Here at DPS, all employees are considered educators.
As of 2015-16, our 199 schools include:
93 Elementary Schools
28 Middle Schools
14 6-12 Schools
39 High Schools
18 ECE-8 or K-8 Schools
4 ECE-12 or K-12 Schools
3 ECE-K Schools
Who do we serve?
As DPS educators, we have the privilege to serve more than 90,000 students and their families across 199 schools.
There are 140 languages spoken among our students and families.
68.51% of our students qualify for free and reduced lunch.
36.8% of our students are English learners.
12.96% of our students are Gifted and Talented learners.
11% of our students have special needs.
Our students are made up of many different races and ethnicities, including:

56.1% Hispanic
22.6% White
13.8% African-American
3.3% Asian
3.7% other/more than two races
0.6% American Indian/other
What do we believe?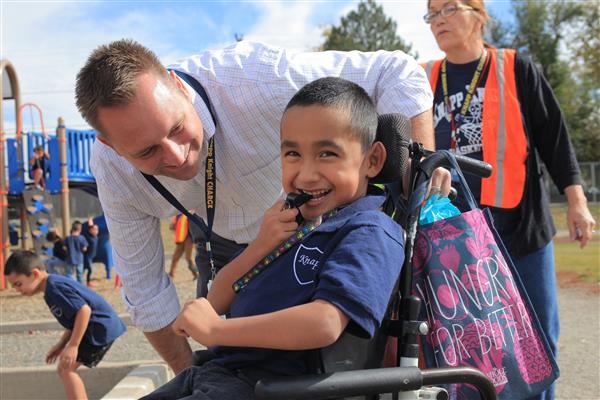 Our vision is clear: Every Child Succeeds. Together we are following an ambitious road map to get there: the Denver Plan 2020. The Denver Plan 2020 outlines five key goals for our district to achieve by 2020:
Great schools in every neighborhood
A foundation for success in school
Ready for college & career
Support for the whole child
Close the opportunity gap
To achieve those goals, the Denver Plan 2020 outlines clear strategies and measurable goals.
How we will get there
Using our core beliefs:
Every child has talent and potential.
Our diversity is a community treasure, and equity is the core of our mission.
We can and will eliminate the opportunity gap that leads to achievement gaps.
We must dramatically accelerate the progress we've made by investing more in what is working and embracing innovation.
Every family deserves choice and access to high-quality schools in their neighborhood.
Our kids need all of us – educators, families, community partners and staff – and together, we are Team DPS.
And our Shared Core Values:
Students First: We put our kids' needs at the forefront of everything we do.
Integrity: We tell the truth, and we keep our promises.
Equity: We celebrate our diversity and will provide the necessary resources and support to eliminate barriers to success, and foster a more equitable future for all our kids.
Collaboration: Together as a team, we think, we work and we create in order to reach our goals.
Accountability: We take responsibility for our individual and collective commitments, we grow from success, and we learn from failure.
Fun: We celebrate the joy in our work and foster in our students a joy and passion for learning to last their whole lives.
What have we achieved?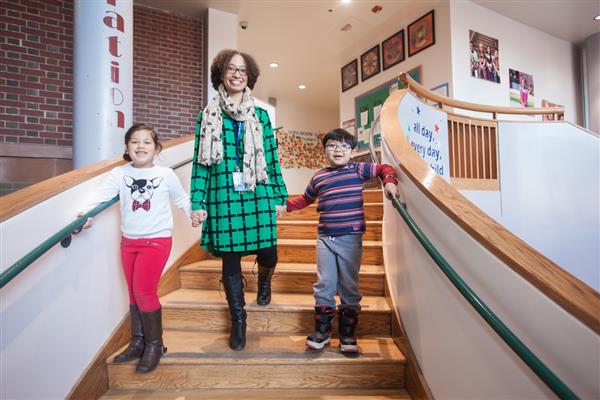 We are the fastest-growing urban school district in the United States.
Since 2001, enrollment has skyrocketed from 72,437 to 91,429 in 2015.
Since 2006, the total number of graduates has increased from 2,655 to 3,257.
Since 2006, the drop-out rate has dropped 6.6%.
DPS is committed to equity for both our students and employees. In June of 2015, Gov. Hickenlooper signed a bill into a law that equalized DPS' contribution to the state Public Employees Retirement Association (PERA). Because of that revenue, DPS was able to invest more than $20 million in our team members and classrooms by:
Investing in our teachers: adding new teacher leader roles and hiring more teachers
Providing support for highest-poverty schools: increasing incentives to attract and retain teachers in these schools
Instating an organizational minimum wage of $12 per hour
Supporting health care costs for employees with kids: doubling the health insurance subsidy for employees with family medical coverage