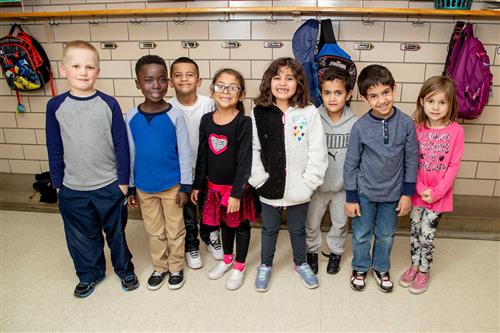 The Portfolio Management Team exists to serve all schools in the DPS family of schools (district-run, innovation, IMO, iZone, and charter). We passionately believe that those closest to students – families and school leaders – know what's best for their students academically, socially, and emotionally, and so we support diverse school models and promote both school empowerment and SchoolChoice to meet our students' diverse needs.
As is true in an actual family (where different members are part of one cohesive unit but have different roles as well as different strengths), all DPS schools, regardless of model type, are equally part of our family of schools and are equally held accountable to performance standards, while also meeting different needs, taking different approaches, and having various forms of flexibility.
Find out more about how PMT serves the family of schools by visiting the following pages:
Visit the Family of Schools page on PMT's external website to find out more about the different types of school models as well as up-to-date lists of all schools based on model, and contact the Portfolio Management Team for more information.