Vaccine Eligibility & Appointments for DPS Team Members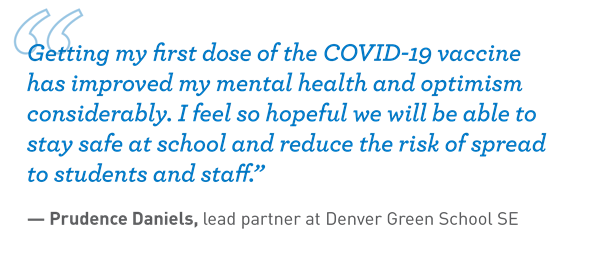 Eligibility

Eligibility and timing for access to vaccines is determined by Colorado state and health officials.

All individuals 5 years and older are now eligible to receive the COVID-19 vaccine in Colorado.

Appointments

Any Colorado resident 5 and older has many options to receive the COVID-19 vaccine:

Sign up with your healthcare provider.
Contact Denver Health at 303-436-7000. View Denver Health locations.
Check the

City of Denver's vaccination website

for community clinics.
Call the City's COVID-19 Vaccination Hotline at 877-CO VAX CO (877-268-2926).
Contact your neighborhood pharmacy.
For students ages 5 and older, contact our School-Based Health Centers at 303-602-8958.