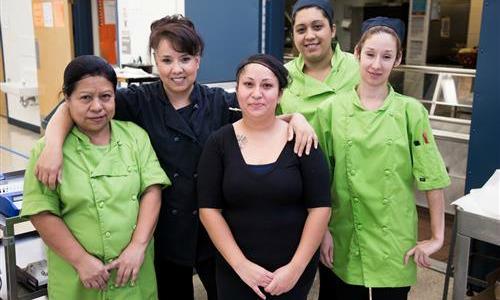 The Enterprise Management Department is excited to announce our new and improved presence on The Commons. We have updated the information, forms and contacts for four of our internal teams who are valued partners of DPS colleagues across the district: Fixed Assets, Mail Services, Vending, and Warehouse.
There is one additional team in the Enterprise Management Department - Food and Nutrition Services - that is not on The Commons; however, we have included links for school menus and kitchen supervisor identification for your quick reference.
We have simplified our processes and provide direct information on frequently asked questions; such as "how do I donate or dispose of surplus computer equipment" or "how do I make a request to transfer old furniture from our school" or "what kind of products are available in DPS snack vending machines?"
Our entire Enterprise Management team works with DPS schools every day distributing mail, stocking vending machines, moving furniture, accounting for assets and feeding our students. A key goal is to ensure that we meet our commitments in a timely and friendly manner; we want to satisfy our customers.
Services we offer
Manage the National School Lunch and Breakfast Programs, Fruit and Vegetable Program, After School Snack and Summer Meal Programs for DPS schools
Warehouse and distribute food, new technology, athletic equipment, and furniture within the district
Inter-office mail service includes delivery of mail to schools and DPS departments as well as delivery of teaching materials, musical instruments, Special Education items, testing materials and artwork
Ensure that all fixed assets for the school district are accounted for in accordance with applicable federal and state regulations
Stock and maintain most school, building and department vending machines throughout the school district