ED Talk: Black. A play and discussion about race in our community
Join Curious Theatre Company for a short play by a young local writer from the Curious New Voices project followed by a discussion. Set at the funeral of a black child, this startling and original play gets to the heart of the matter on communication between races. The play presents a great jumping in point for a facilitated conversation about our own roles and voices regarding race in our community.
DPS ED Talks are designed to bring educators and community members together to discuss issues affecting DPS schools, and to help create an open environment to learn from each other in pursuit of the DPS vision Every Child Succeeds. The ED Talk series was created following the recent report by Dr. Sharon Bailey documenting race and equity issues in schools. For questions, email DPSequity@dpsk12.org.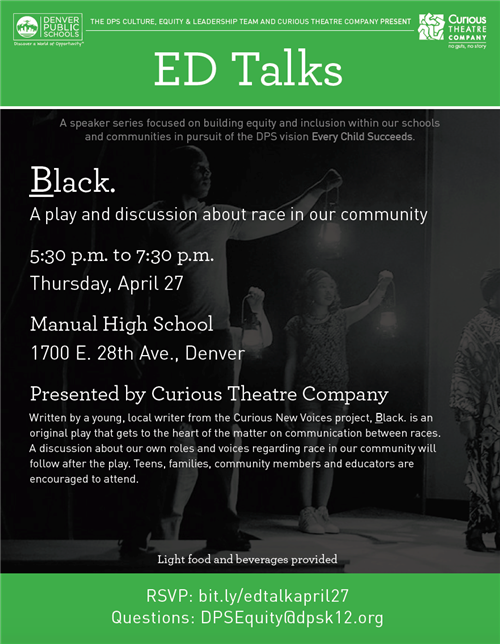 Manual High School
1700 E. 28th Ave
Denver, CO 80205The zipcode must be numeric with at least five numbers.