CMAS
The Colorado Measures of Academic Success, or CMAS, is the state summative assessment for language arts, math, science and social studies. CMAS is aligned to the state's rigorous academic standards and designed to gauge how well students are mastering the standards and prepared for their next grade.
What is the purpose of CMAS?

State summative assessments, such as CMAS and SAT, measure how well students are mastering the Colorado Academic Standards for their grade. These assessments provide valuable information for students, parents, and educators on how well a student is progressing academically to meet grade-level expectations, which is a key component to ensuring students are on track to graduate prepared for college and career.

Who Takes CMAS?

Elementary and Middle School Students

Each spring, CMAS is given to elementary and middle school students in the following grades and subjects:

English language arts (Grades 3-8). A Spanish Language Arts test, known as CSLA, is given in lieu of the English language arts test to identified 3rd and 4th grade Multilinigual Learners.
Mathematics (Grades 3-8)
Science (Grade 5 and 8)


High School Students

9th and 10th Grade Students

Each spring, ninth and tenth grade students take the PSAT (Preliminary Scholastic Aptitude Test) for language arts and math. There are no CMAS assessments given at these grades.


11th Grade Students

Each spring, eleventh grade students take the following state assessments:

CMAS Science
SAT (Scholastic Aptitude Test) for language arts and mathematics

How will students be tested?

CMAS is primarily an online test, conducted during the months of March and April. Check with your school for the specific testing schedule. Dates and times for testing will vary by school.

How can we prepare our students for CMAS?

CMAS measures skills and knowledge that students have been learning throughout the school year. Through classroom instruction, teachers often provide students with multiple experiences taking this type of assessment. There are also practice tests available online. Visit this website for practice tests and instructional resources to help teachers and students prepare for CMAS. Parent resources can be found here.

Colorado Alternate State Assessment

When will CMAS results be available?

Individual student performance reports are sent to schools in early fall to be distributed home to students and their families. Scores are available electronically in Principal and Teacher Portals in mid- to late-summer, and in Parent Portal in early fall. Site Assessment Leaders (SALs) can access CMAS performance reports via PearsonAccessNext (PAN) in early fall. Teachers may be granted access to view CMAS reports via PAN by their SAL.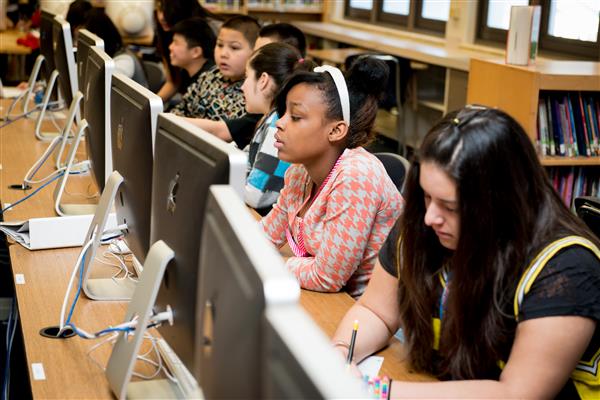 Dates to Know
---

2021-22 Administration Dates

March 21 – April 29 (ELA, CSLA, Math, CoAlt DLM)

April 11 – April 29 (Science)

Questions?
Susan Marinovich
CMAS Specialist
Susan_Marinovich@dpsk12.org

AR&D Hotline: (720) 423-3736

Assessment Applications
(OASIS, School Folders, SAL Designation, etc.)